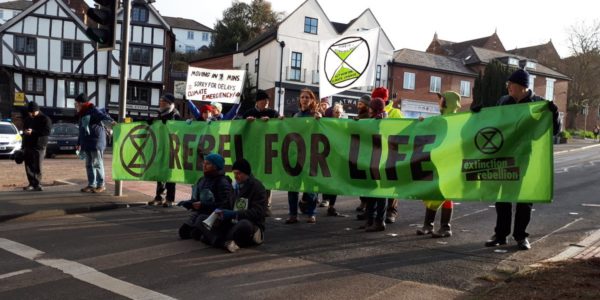 Join
Extinction Rebellion Exeter do not have a formal membership, although like all rebels you will be expected to understand and agree to XR's 3 Demands and 10 Principles.
Anyone is welcome to come along to our meetings, actions, protests, training, workshops etc.
There is more information about the different groups in Extinction Rebellion Exeter on the Groups page.
To get in touch with a friendly voice who can introduce you to XR e-mail welcome@extinctionrebellionexeter.org.
One of the easiest ways to join is to come along to an Action, take part and meet some of the regulars. You will be welcomed and always supported.
It is difficult during Lockdown. Nevertheless, as soon as it is over, and abiding by any covid restrictions, you could get involved in spreading our message. See our Events page.
If you would like to receive our fortnightly newsletter with details of meetings and events please sign up to it here.