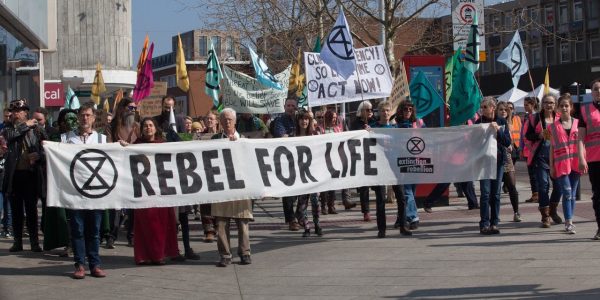 Welcome
The Exeter branch of Extinction Rebellion, holding local protests and preparing for national actions which we hope will peacefully persuade the government to take greater action on climate change and biodiversity.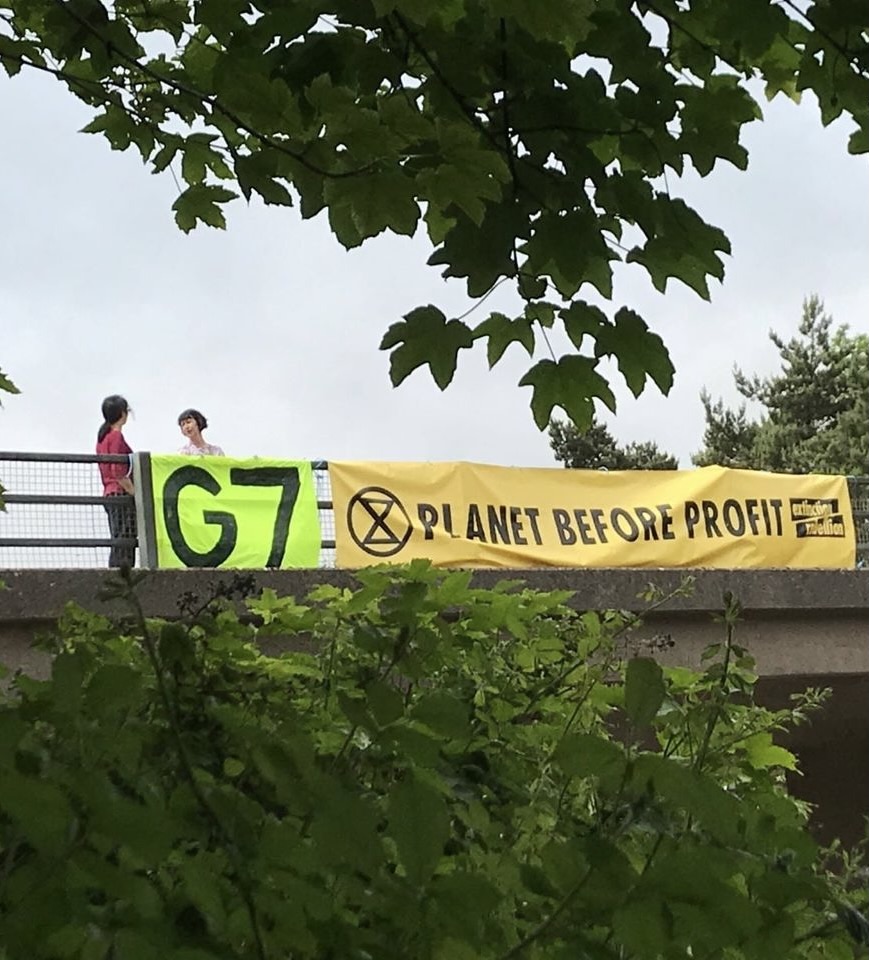 To get in touch with a friendly voice who can introduce you to XR e-mail welcome@extinctionrebellionexeter.org.
You can also come along to a general meeting (alternate Friday evenings or mornings), where we discuss protests, actions and marches which you can join.
Next meeting is Friday 18th June at 10.00a.m. It is likely that this will be in Rougemont Gardens but check here and any other arrangements will be posted by mid-day the Thursday before. The agenda and link (in case of Zoom) are in the Forum. If you haven't joined a meeting before then e-mail Chris on chriswxr@protonmail.com and he will invite you in.
To see what we have been doing while abiding by Covid regulations click here. We have been busy.
On 27th May we lobbied Devon County Council as we would like to know what measures have been taken since they declared a Climate and Ecological Emergency 2 years ago.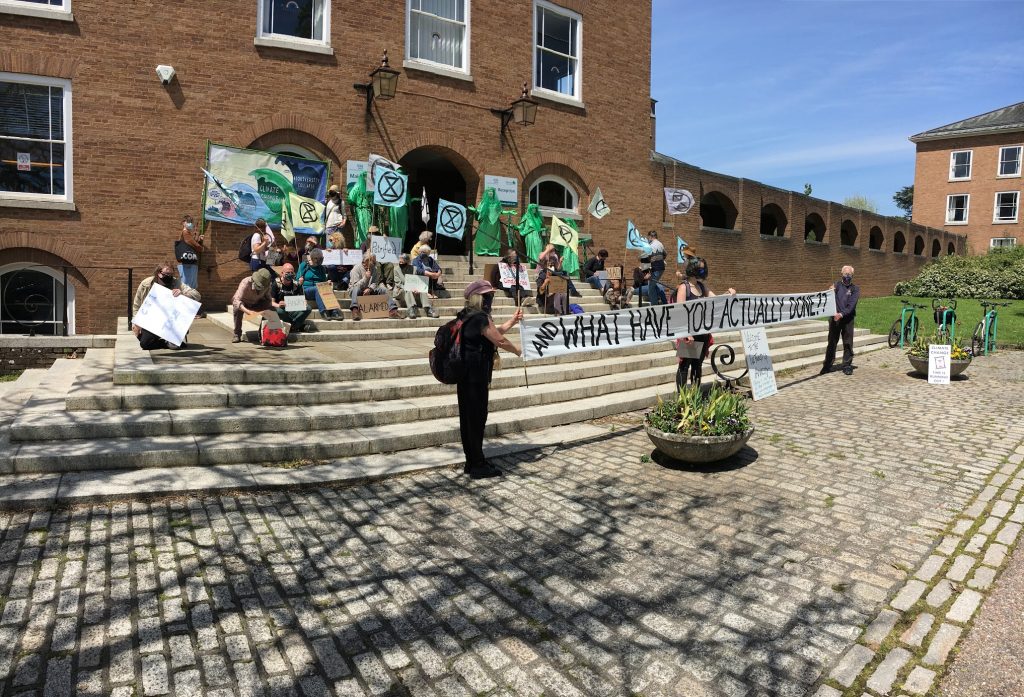 On 1st May we took part in the nationwide action of a Rebellion of One where 3 sitters in and around Exeter sat in the road on their own.
See our events page for full details of this and the biodiversity action on 12th April.